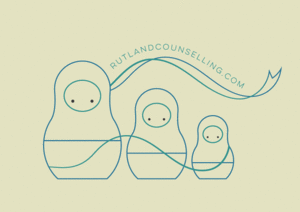 Counselling and Psychotherapy in Oakham, Rutland
Is something stopping you from living a fulfilled and happy life?
Do you feel anxious or depressed and lack motivation?
Are you having relationship problems with your friends, partner, parents or children?
Have you suffered from abuse, trauma or bereavement that you are having difficulty coming to terms with?
Do you repeat damaging patterns of behaviour?
Are you stressed with the demands of family, work, school or university?

All of these things can be helped by counselling in a place that is safe for you to be heard and understood. If you can identify with any of these things then talking therapy could be your first step towards recovery.

My name is Sally Atkinson and I am a qualified practising psychotherapist and counsellor in Oakham. I am committed to providing counselling and psychotherapy in a safe, confidential and non-judgemental environment.

I work with both individuals and couples on an open-ended basis or for an agreed time period, with the aim of enabling you to enhance your life and to live it more fully by understanding what has made you the person you are today.

I am experienced in helping clients who have experienced difficulties with :
Stress including post traumatic stress
Relationships
Anxiety and Panic Attacks
Depression
Bereavement - grief and loss
Repeating patterns of behaviour
Low self confidence / self esteem
Trauma and dissociation

I am also experienced at helping people suffering from terminal illness. This can be a traumatic time as you have to come to terms with your own situation whilst dealing with the anxiety and fear of those you love. Counselling and psychotherapy can be a great help through this time in providing a safe place for you to talk about your fears, not just for yourself but for your family too. It can also be a calm place for you to talk about the possibility of your life coming to an end and what that means to you.

My practice is based in the centre of Oakham, which is within easy reach of outlying Rutland towns and villages such as Uppingham, Empingham, Market Overton, Whissendine, Ketton, North Luffenham, South Luffenham, Edith Weston, Lyddington and Caldecott.
Easy access by train is also available from Leicester, Melton Mowbray and Stamford. Oakham Station is a 2 minute walk from the therapy centre - situated just to the left of the level crossing, on the first floor of the building above Rutland Radio. Access is via the green door at the front of the building and up the stairs.

I am happy to work with individuals or couples and sessions last for one hour and cost £55 for individuals and £65 for couples.

My contact details can be found on the right hand side of this page and I am happy to be contacted by email, phone or through the Counselling Directory.